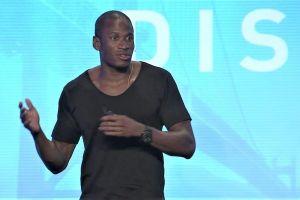 Three owners of major crypto derivatives exchange BitMEX and five related companies charged with operating an unregistered trading platform and violating multiple regulations, the US Commodity Futures Trading Commission (CFTC) said today.
The defendants include Arthur Hayes, Ben Delo, and Samuel Reed, who operate BitMEX's platform through "a maze of corporate entities," the CFTC added. Moreover, also today, the US Attorney for the District of New York indicted Hayes, Delo, and Reed, along with Gregory Dwyer, on federal charges of violating the Bank Secrecy Act and conspiracy to violate the Bank Secrecy Act, according to the announcement.
The CFTC claims that:
From at least November 2014, at the direction of Hayes, Delo, and Reed, BitMEX has illegally offered leveraged retail commodity transactions, futures, options, and swaps on cryptocurrencies.
BitMEX operated a facility for the trading or processing of swaps without having CFTC approval.
BitMEX violated CFTC rules by failing to implement know-your-customer procedures, a customer information program, and anti-money laundering procedures.
Therefore, the CFTC said it seeks disgorgement of ill-gotten gains, civil monetary penalties, restitution for the benefit of customers, permanent registration and trading bans, and a permanent injunction from future violations of the Commodity Exchange Act.
The commission also claims that BitMEX has facilitated cryptocurrency derivatives transactions with an aggregate notional value of trillions of dollars, and has earned fees of more than over USD 1bn since beginning operations in 2014.
"Much of this volume, and related transaction fees, derives from the operation of the platform from the US and its extensive solicitation of and access to US customers," the Commission said.
According to Heath P. Tarbert, Chairman of the CFTC, they can't allow "bad actors that break the law to gain an advantage over exchanges that are doing the right thing by complying with our rules."
"This action shows the CFTC will continue to work vigilantly to protect the integrity of these markets," said Division of Enforcement Director James McDonald.
At the time of writing, there were no public comments on the matter from BitMEX or its owners.
Meanwhile, as reported in July 2019, back then, the CFTC was already investigating whether BitMEX broke rules by allowing Americans to trade on the platform.
In August this year, the company announced that it will ask all its customers to complete ID checks within the next 6 months if they want to to continue trading on the platform.
"The game has changed, and so have we; keep a stiff upper lip," said Arthur Hayes back then.
At pixel time (18:46 UTC), bitcoin (BTC) trades at USD 10,570, dropping from almost USD 10,900 reached earlier today. The price is down by 1.4% in a day and by 1% in a week.
___
Learn more:
BitMEX's Parent Goes '100x,' Doubles Down On Exchange's Growth
BitMEX and Arthur Hayes Now Have USD 300 Million Problem
http://blindsignals.com/wp-content/uploads/2018/06/BlindSignals.png
0
0
Penny Wise
http://blindsignals.com/wp-content/uploads/2018/06/BlindSignals.png
Penny Wise
2020-10-02 02:56:00
2020-10-02 02:56:00
Arthur Hayes & Co Run BitMEX Illegally - CFTC