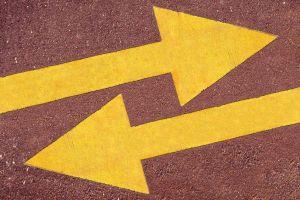 Source: iStock/ToprakBeyBetmen
Here is our weekly collection of digital asset listing and delisting, trading pair-related announcements by cryptocurrency exchanges that we found last week and today.
Have we missed something? Do you have information about new listings and/or delistings? Let us know here.
_________________________________________
Bithumb
Listings:
Contentos (COS)
V-Systems (VSYS)
Bosagora (BOA)
BitMart
Listings:
SneakerCoin (SNK)
BitMax
Listings:
Decentralized Advertising (DAD)
Bittrex
Added new trading pairs:
USD/DAI
USD/RVN
USD/DASH
USDT/NMR
ETH/NMR
Bit-Z
Listings:
ZCoin (XZC)
Bitcoin Diamond (BCD)
Watch the latest reports by Block TV.
ChangeNOW.io
Listings:
Cardano (ADA)
Added new trading pairs:
USD/DAI
EUR/DAI
CoinEx
Listings:
Handshake (HNS)
Status (SNT)
Crex24
Listings:
Izeroium (IZER)
Bitcoin Plus (XBC)
Added new trading pairs:
PLURA/USD
PLURA/EUR
Delistings:
BetMatch (XBM)
DigiFinex
Listings:
Beetle Coin (BEET)
Exx
Listings:
Clockcoin (CKC)
jwoc (JWOC)
Monero (XMR)
Gate.io
Listings:
Kava (KAVA)
HitBTC
Listings:
UniBright (UBT)
Arpa (ARPA)
Hotbit
Listings:
AUV (AUV)
InoCoin (INO)
Bitcoin Classic (BXC)
Tachyon Protocol (IPX)
Kraken
Listings:
Tron (TRX)
KuCoin
Listings:
Vid (VI)
Verasity (VRAB)
Perth Mint Gold Token (PMGT)
Alchemy (ACOIN)
LATOKEN
Listings:
COUN Chain (COUN)
Lbank
Listings:
LBK (LBK)
Liquid
Listings:
Klaytn (KLAY)
Added new trading pair:
CEL/USDC
Livecoin
Listings:
PMS Coin (PMS)
Added new trading pair:
ArticCoin (ARC)
OKCoin
Listings:
Dai (DAI)
OKex
Listings:
Basic Attention Token (BAT)
Poloniex
Listings:
Steem (STEEM)
ProBit
Listings:
CASTWEET (CTT)
Crypto Sports (CSPN)
Cosmos (ATOM)
Decred (DCR)
Monacoin (MONA)
Ontology (ONT)
Ontology Gas (ONG)
Sound Blockchain Protocol (SBP)
BirdChain (BIRD)
Decenternet (SPYCE)
weBloc (WOK)
ICON (ICX)
Jetcoin (JET)
Ardor (ARDR)
Horizen (ZEN)
BitShares (BTS)
Listings:
MOZOX/KRW
YoBit
Listings:
Coinbits (CNB)
Invest (INVEST)
X100 Coin (X100)
http://blindsignals.com/wp-content/uploads/2018/06/BlindSignals.png
0
0
Penny Wise
http://blindsignals.com/wp-content/uploads/2018/06/BlindSignals.png
Penny Wise
2020-03-10 02:00:00
2020-03-10 02:00:00
Crypto Listing and Delisting Announcements: Week 10