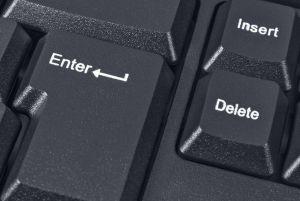 Source: iStock/~UserGI15632523
Here is our weekly collection of digital asset listing and delisting, trading pair-related announcements by cryptocurrency exchanges that we found last week and today.
Have we missed something? Do you have information about new listings and/or delistings? Let us know here.
_________________________________________
Binance
Listings:
WazirX (WRX)
LTO Network (LTO)
Added new trading pairs:
BTS/USDT
BTS/BUSD
BNT/USDT
BNT/BUSD
ICX/BUSD
LSK/USDT
Removed trading pairs:
BTG/ETH
CND/BNB
MCO/BNB
YOYO/ETH
YOYO/BNB
Binance.US
Listings:
Ontology (ONT)
Binance.DEX
Added new trading pair:
ETH/BUSD
BitForex
Listings:
DSYS (DSYS)
ELAMACHAIN (ELAMA)
weeMAT (WMA)
Bithumb
Listings:
Eminer (EM)
FLETA (FLETA)
Watch the latest reports by Block TV.
Bittrex
Listings:
Verasity (VRA)
Added new trading pairs:
LINK/ETH
LINK/USDT
LINK/USD
CEX.io
Listings:
Tezos (XTZ)
Added new trading pairs:
XTZ/EUR
BAT/GBP
CoinEgg
Added new trading pairs:
ELA/USDT
BTM/USDT
AAC/USDT
CoinEx
Listings:
Augur (REP)
Changelly
Listings:
Aidos Kuneen (ADK)
Crypto.com
Listings:
Singapore Dollar Stablecoin (XSDG)
Added new trading pair:
CRO/USDC
Crex24
Listings:
cUSD Currency (CUSD)
Bulwark (BWK)
New Solution Coin (NST)
Corona (CORONA)
Vice Network (VN)
DigiFinex
Listings:
Swipe (SPX)
Fess Chain (FESS)
BeeStore (BHT)
Exx
Listings:
Deimos (DEI)
Gate.io
Listings:
Hedera Hashgraph (HBAR)
HitBTC
Listings:
EXMO Coin (EXM)
Hotbit
Listings:
Handshake (HNS)
Tezos (XTZ)
ABBC Coin (ABBC)
ELAMACHAIN (ELAMA)
Huobi Pro
Added new trading pair:
ZEC/HUSD
IDEX
Listings:
Telcoin (TEL)
Delistings:
Credits (CS)
Independent Reserve
Listings:
Bitcoin SV
Tether (USDT) (BSV)
KuCoin
Listings:
Kusama (KSM)
Lbank
Listings:
BTC3L (BTC3L)
BTC3S (BTC3S)
ETH3L (ETH3L)
ETH3S (ETH3S)
Livecoin
Listings:
BFFDoom (BFF)
Added new trading pairs:
SNB/ETH
SNB/ETH
OKEx
Listings:
Ravencoin (RVN)
Delistings:
InsurChain (INSUR)
ProChain (PRA)
ShowCoin (SHOW)
Airbloc (ABL)
Six Domain Asset (SDA)
ASCH (XAS)
EDGE (EDGE)
ProBit
Listings:
Crypto.com Coin (CRO)
MCO (MCO)
BITCORN (CORN)
Okschain (OKS)
Poloniex
Listings:
WINk (WIN)
Yobit
Listings:
Web Token Pay (WTP)
Xalis (XALIS)
Alisa (ALISA)
http://blindsignals.com/wp-content/uploads/2018/06/BlindSignals.png
0
0
Penny Wise
http://blindsignals.com/wp-content/uploads/2018/06/BlindSignals.png
Penny Wise
2020-02-18 02:07:04
2020-02-18 02:07:04
Crypto Listing and Delisting Announcements: Week 7