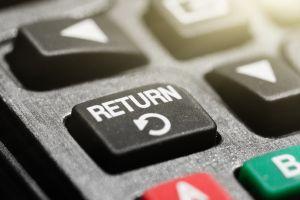 Source: iStock/RapidEye
Here is what happened in the Cryptoworld in the first quarter of this year:
Total crypto market capitalization in Q1

Source: coinpaprika.com
January
February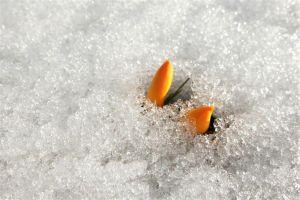 Source: iStock/SafakOguz
The year started in crypto winter, but in February, signs were slowly emerging signalling its end. The news broke that South Korean tech giant Samsung would add a crypto wallet to its flagship Galaxy S10. Soon, it was revealed that it also supports dapps (decentralized applications), as well as Cosmo Coin.
Operator of a giant stock exchange, the London Stock Exchange Group announced an investment in Nivaura, a startup that lets companies issue debt on blockchain as part of an investing round that brought the startup a total of USD 20 million.
When it comes to social media giants, Jack Dorsey, co-founder of Twitter and founder of mobile payments company Square re-confirmed he is a huge fan of Bitcoin and said he holds "enough" of what he considers could become "the native currency of the internet." The reports also said that Telegram's Gram crypto could be worth USD 29.5 billion by year's end. Even Elon Musk praised Bitcoin, saying that paper money is going away. Meanwhile, the Google keyboard on iPhones added Bitcoin among the available currency symbols.
Jesse Lund, now ex-Head of Blockchain and Digital Currencies at IBM, made a wildly bullish prediction that he sees bitcoin "at a million dollars someday." But controversial entrepreneur and Bitcoin bull John McAfee considered that his own prediction and reminded the community that he's the only one who set a date for this price: by the end of 2020.
Japan's regulator also caught another crypto intruder – a suspicious-looking exchange that does not have an operating license for trade in Japan. Meanwhile, blockchain technology company Blockstream started building a tool called Proof of Reserve that allows an exchange to prove how many Bitcoin they could spend without needing to generate a "live" transaction or exposing themselves to the risks of moving funds.
At the end of January, Litecoin's founder Charlie Lee decided to take the coin into the play field of the privacy coins. A few days later in February, the plan to cooperate with privacy coin Beam on the implementation of the MimbleWimble privacy protocol was confirmed, and LTC rallied.
We saw more exchange-related developments. QuadrigaCX lost crypto reserves held in cold wallets, having to apply for creditor protection. Then the situation got even more complicated when it was revealed that the exchange owes its users USD 190 million and that they never even held that amount of money in the first place.
Binance delisted another five altcoins due to not meeting "the high level of standard we expect," leaving the delisted altcoins saddened. Kraken bought cryptocurrency trading platform and index provider Crypto Facilities in a "nine-figure deal". But Bitfinex received 27.66270285 Bitcoin from the US government, which they had initially lost in the August 2016 hack, as the result of US law enforcement efforts.

Furthermore, Cryptopia said that "worst case 9.4% of our total holdings was stolen," and they aimed to reopen their site "as read-only." We were told though that the third wave of crypto wallets tied to Cryptopia were emptied to the tune of around USD 30,000 – USD 40,000 worth of Ether.

Source: Instagram

As the Coinomi was reportedly discovered to have a critical vulnerability, while Coinbase's Coinbase Wallet added support for Bitcoin, leaving the Cryptoworld wondering if they were back in 2009. This was followed by a series of unfortunate events, culminating in the #DeleteCoinbase campaign, which kept on gaining traction on March 1.
Meanwhile, Facebook made another major move within the crypto and blockchain space – it hired the brainpower behind British blockchain and smart contract startup Chainspace. Reports soon started coming out on March 1 that the company already talked to some crypto exchanges about selling its stablecoin.
March
___
Watch the latest reports by Block TV.
What other news from the first quarter you would like to add to this list? Let us know in the comments below.
http://blindsignals.com/wp-content/uploads/2018/06/BlindSignals.png
0
0
Penny Wise
http://blindsignals.com/wp-content/uploads/2018/06/BlindSignals.png
Penny Wise
2019-12-28 20:00:00
2019-12-28 20:00:00
Cryptonews Rewind 2019: Q1 - Last Months of Crypto Winter & First Hacks