This crypto week saw bitcoin mining difficulty jump to an all-time high, and despite its realized capitalization soaring, experts are divided on what the near-term outlook for bitcoin price is. Meanwhile, despite Uniswap climbing to become the largest DeFi protocol by TVL, its UNI crashed in the market along with many other DeFi tokens before somewhat recovering. Visa is evolving into a "network of networks," potentially thinking of interoperating with a blockchain network, while Crypto.com rolled back the 'illegitimate trades' after an issue during system maintenance caused a prolonged outage.
In regulation land, the People's Bank of China claimed its own new token could help break "dollar dominance", while gold is being traded on a blockchain network in the country; and the state media surprised the crypto advocates with pro-crypto reports. By 2024, the EU reportedly aims to introduce new rules to make cross-border payments quicker and cheaper through blockchain and cryptoassets, and it also set out plans to regulate cryptoassets, including provisions for stablecoins. In Russia, proposed measures could make failure to report crypto holdings illegal, and it was hinted that Moscow might seek to "block" cryptocurrency-related activity, rather than police it.
Meanwhile, two US regulators had some good news for stablecoins, a Brazilian company received approval to list a crypto-focused ETF on the Bermuda Stock Exchange, and Venezuela said it legalized BTC and altcoin mining, but that miners would have to obtain licenses. In South Korea, blockchain gaming hit yet another NFT-related hitch, there was a lot of confusion over whether the country's crypto exchanges can – or should – collect their customers' social security numbers, and Kakao blockchain subsidiary Ground X talked up DeFi and said it wants to build a digital asset trading ecosystem. Meanwhile, it was reported that Bithumb Holdings wants a minimum price of USD 430 million for its 74% stake in Bithumb exchange, and a broker confirmed the exchange is indeed up for sale.
As for your jokes – voila!
__________
Morning, CT! What's up?
I come thru snatch ya sats like they MINE
boom bap, pick it up son ya outta TIME
check the hash, how many blocks left? NINE
tick tick, brrrr go the S9s
block party, yeh, issa celebration
cuz I caught ya ass slippin' on this revocation
coins sent straight to da refrigeration

— Olaoluwa Osuntokun (@roasbeef) September 21, 2020
__
Every morning like this would be terrific!
good morning from r/Bitcoin
__
Sitting at the edge of its seat! I'll see myself out.
$ETH chart rn pic.twitter.com/hZLlteDBCl

— Squeeze (@cryptoSqueeze) September 23, 2020
__
Only a few traders will understand this. Really. Only a few.
me explaining to the new guys how yield farming in pool 2 works while i farm in pool 1 pic.twitter.com/TsLzwpXzwl

— 찌 G 跻 じ ⚡️ 🔑 (@DegenSpartan) September 8, 2020
__
DeFi hard at work.
— kryptoshi4ever😷 (@kryptoshi4ever) September 20, 2020
__
It's a trade fast, live fast world.
the diet of people you trade against pic.twitter.com/5X5DSjYxF5

— CryptoGainz (@CryptoGainz1) September 7, 2020
__
When someone's portfolio is not to your liking…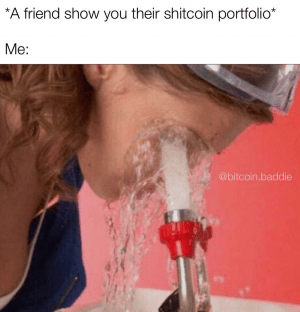 __
…so you decide to start giving out advice.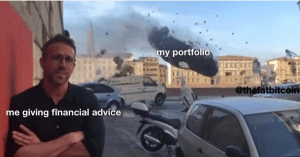 __
That face when you recognise a sound, but don't know if you're still asleep.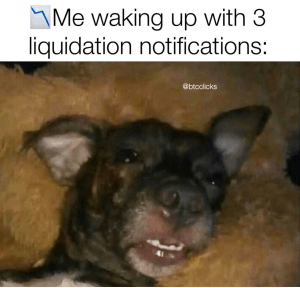 __
Wondering where it'll stop, and if it'll be a crash.
__
Both actual photos, taken in the wild.
This is how they sleep pic.twitter.com/jh4VUY3h9L

— Hectic ₿ (@HighTCapital) September 24, 2020
__
Speaking of bears…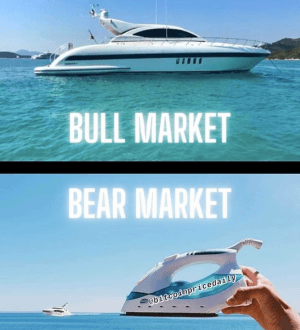 __
And speaking of ships…
DeFi successfully plebbed the unplebbed

Good job everyone pic.twitter.com/MRHPgSZRv9

— Udi Wertheimer (@udiWertheimer) September 23, 2020
__
"What did you just say?!"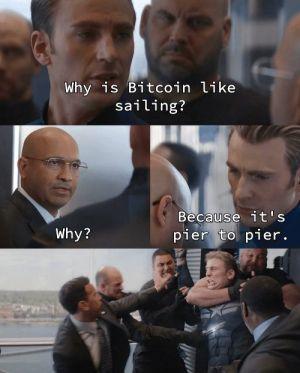 __
Revealing your deepest, innermost desires.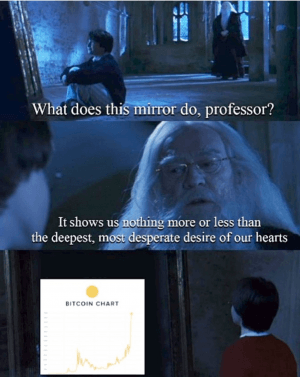 __
Sat by sat.
__
True no matter how you interpret the pic.
__
Diversifying.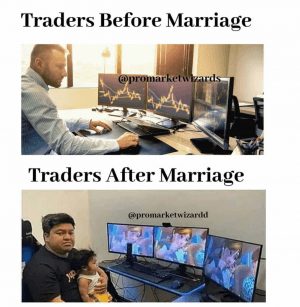 __
Here's your movie on crypto magic.
This how cryptocurrencies work.pic.twitter.com/4UXhuypIJe

— Panama Crypto (@Panama_TJ) September 22, 2020
__
And as we started the article, let's end it: here's your crypto weekend rap.
Just got freestyle rapper Harry Mack to rap about BTC/Satoshi from r/Bitcoin
http://blindsignals.com/wp-content/uploads/2018/06/BlindSignals.png
0
0
Penny Wise
http://blindsignals.com/wp-content/uploads/2018/06/BlindSignals.png
Penny Wise
2020-09-26 18:00:00
2020-09-26 18:00:00
Despites, Split Opinions, Many Regulations and 20 Crypto Jokes