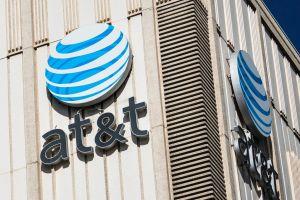 Source: iStock/RiverNorthPhotography
The American man attempting to sue AT&T after falling victim to an alleged USD 1.8 million "SIM swap" cryptocurrency theft says the telecoms giant is "unable to deny its involvement" in the loss of his funds.
The man stated that AT&T neglected to make "sufficient data security systems and procedures," allowing contract employees to hack into his phone and accounts "to rob, extort and threaten" him.
The incident took place in October last year, when the man, Emmy-award winning Hollywood technology consultant Seth Shapiro, said he realized that he had been hit with a SIM swap attack and sought out assistance from AT&T.
However, Shapiro states the telecom company did not take measures to help prevent hackers from making away with his funds, and claims the company's alleged security failures may have exacerbated his losses.
Per Law360, Shapiro has filed a brief in response to an AT&T motion to dismiss the case, stating that the telecom operator's move "marshals a host of red herring whataboutism inquiries." AT&T has claimed that the theft of Shapiro's crypto holdings was impossible to predict and unconnected to the SIM swap attack.
Shapiro and his lawyers stated, in the new brief,
"AT&T knew or should have known that its SIM cards were an attack vector that was actively being exploited before the [theft], and failed to take adequate steps to remedy the situation."
The tech consultant also stated, who says he has been the victim of four SIM swap attacks, that "AT&T knew or should have known that a stolen phone can be as effective as a stolen password. It is simply not believable that AT&T is ignorant of these basic facts."
Watch the latest reports by Block TV.
The same media outlet quotes an AT&T spokesperson as stating,
"Fraudulent SIM swaps are a form of theft committed by sophisticated criminals. We are working closely with our industry, law enforcement and consumers to stop and prevent this type of crime. We have security measures in place to defeat fraudulent SIM swaps."
Meanwhile, Democratic lawmakers in the U.S. are urging the Federal Communications Commission to require wireless carriers to protect consumer from fraud and theft of "their most sensitive personal data by criminals and foreign governments who can empty their bank accounts, read their personal email and access their private photos and documents."
http://blindsignals.com/wp-content/uploads/2018/06/BlindSignals.png
0
0
Penny Wise
http://blindsignals.com/wp-content/uploads/2018/06/BlindSignals.png
Penny Wise
2020-01-10 20:32:00
2020-01-10 20:32:00
Man Suing AT&T Over USD 1.8m Crypto Loss Says Telco 'Can't Deny' Blame