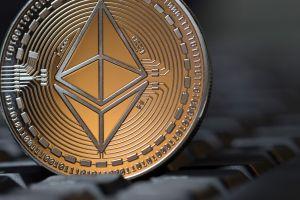 Source: Adobe/Tobias Arhelger
Though Etherem (ETH) has a "credible claim as money" within the Cryptosphere, stablecoins rise as its challengers, according to crypto market analysis firm Coin Metrics. That said, the growth of stablecoin is a good thing for Ethereum, at least for now.
As reported, the stablecoin market remains at record-high levels for well over a month and more than USD 3 billion is kept on exchanges in the form of stablecoins. At the same time, issuance of stablecoins designed using the ERC-20 standard and transfers of stablecoins on the Ethereum network continue to grow strongly.
A simple question is whether this growth is actually good for ETH, or is it just the opposite. In their recent report, Coin Metrics looked into the major pros and cons in this respect.
PRO: stablecoin growth should theoretically increase the demand for ETH, given that every stablecoin transaction needs ETH for transaction fees.
The report explains that stablecoins are "increasingly becoming critical tokens to the cryptocurrency industry" and that dozens of such projects have already been launched. Furthermore, it says, the vast majority of these projects decided to launch as ERC-20 tokens on Ethereum, and this "should further solidify the ERC-20 standard and strengthen a network effect that is difficult for competing standards to overcome."
CON: stablecoins could lower the monetary premium of ETH.
There is a potential for this scenario to happen, explains Coin Metrics, as stablecoins become used more and more. As said, stablecoins challenge the view of ETH as money in the crypto space. Given their lower volatility, they could eventually become the store-of-value, medium of exchange, and unit of account for crypto transactions and smart contracts that need to store value, says the report. It adds that we're actually already seeing the beginning of this happening at the margin, giving an example of MakerDAO adding USDC as an option to serve as collateral in Dai loans.
"This week the narrative is that stablecoin growth is good for ETH," writes Coin Metrics, "but it will be interesting to see the evolving impact of these competing forces."
The report further notes that, since the beginning of this month, stablecoins have gained USD 1 billion in market capitalization, with most of the growth sill coming from Tether issued on Ethereum (USDT_ETH). Its market capitalization went from USD 4.43 billion on April 1 to USD 5.14 billion on April 19 (it's c. USD 6.4 billion in total on April 22).
USDT_ETH is also leading the way when it comes to the continued rise in stablecoin transfers. Daily transfers for USDC, BUSD, and DAI peaked on March 18, but daily transfers for USDT_ETH and PAX have continued to rise, with USDT_ETH going from c. 83,000 daily transfers in early November 2019 to c. 141,000 on April 19. Though Bitcoin and ETH have many more daily transfers, USDT_ETH transfer count has been growing faster in the last 180 days than that of both these coins, Coin Metrics says.
____
Learn more:
Watch Out, Bitcoin, Altcoins Are Turning More and More to Payments
Now That Bitcoin 'is Digital Gold,' Which Crypto is For Payments?
How Ethereum Could Help The Global Economy Recover From A Recession
http://blindsignals.com/wp-content/uploads/2018/06/BlindSignals.png
0
0
Penny Wise
http://blindsignals.com/wp-content/uploads/2018/06/BlindSignals.png
Penny Wise
2020-04-22 19:20:00
2020-04-22 19:20:00
Stablecoins Challenge Ethereum's Claim To Become Money